I've made some blankets with
this pattern
before and I just can not express how much I love this stitch pattern. It works up so quickly and produces the warmest pretty little blankets. I actually really want to make an adult afghan out of this stitch. I think it would be great.
These are all a small preemie size. I had the exact measurements but of course have misplaced that paper and already packed up the blankets. I made them small to fit inside the incubators at the hospital as I will be donating them to the NICU.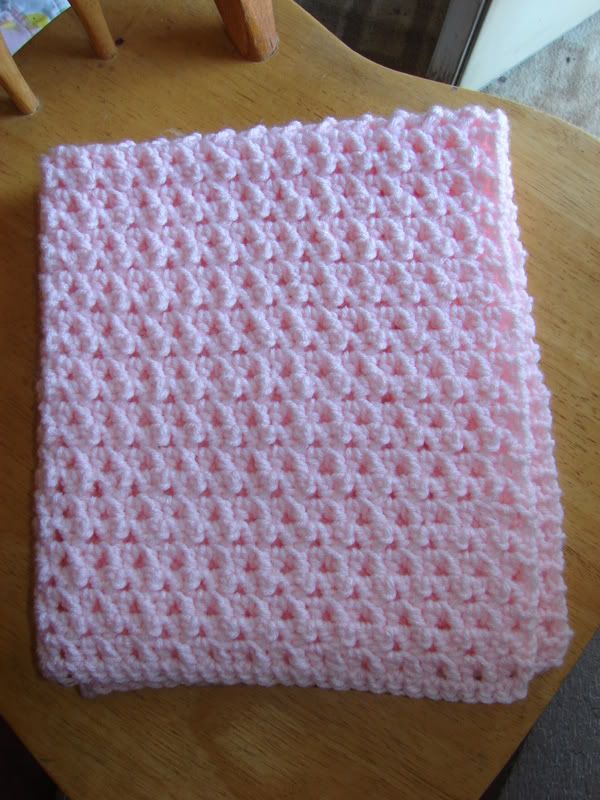 I love this size because it will be a perfect fit and they used 1 skein of Hobby Lobby's I Love This Yarn. They turned out really soft as well. I hope they will be well received and loved.