I discovered recently that I would have to drive over an hour away to get stitch markers that would work in my amigurumi. All the ones I could find locally had clasps that were too large to fit into the small stitches. Of course driving so far just to get them didn't seem like a reasonable idea so I was making do with a paperclip. However, the paperclip fell out one too many times and I decided I needed to make something with a clasp so I wouldn't lose my place. These are what I came up with.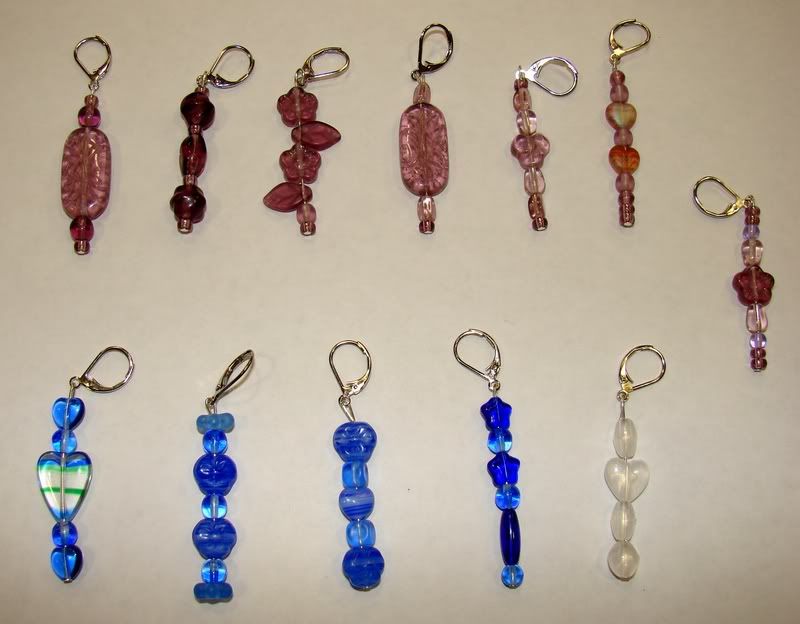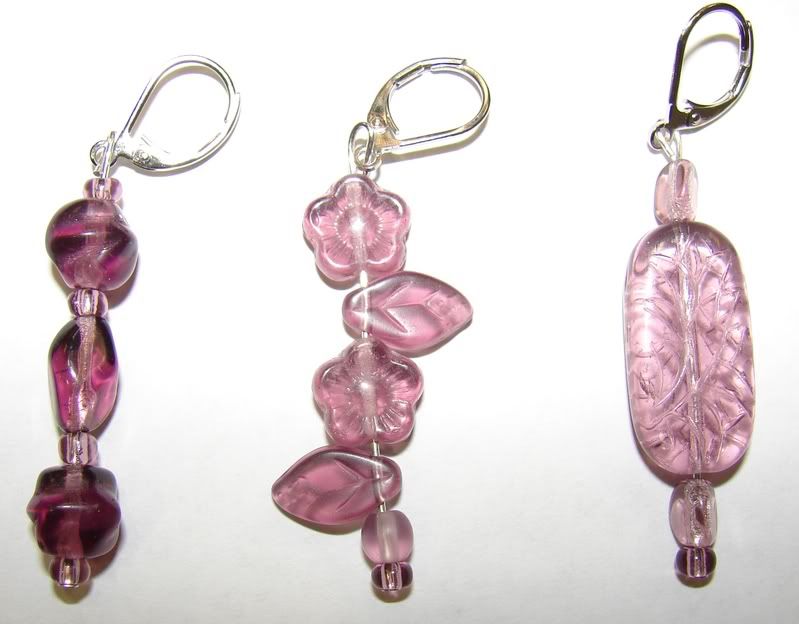 I haven't gotten a chance to use them yet because I made them last night and have been at the office all day today. I made them using metal pins so they are pretty stiff. After I made them I wondered if they would be better with just beading wire so they have more flexibility. Of course then I thought the beads might get in the way if that was the case. Anyone with experience either way out there? I have a couple new patterns I want to try out though so I'll be putting these to the test soon. A few of these are going to make their way to a new home to someone on the
ville
, hopefully she will like them.