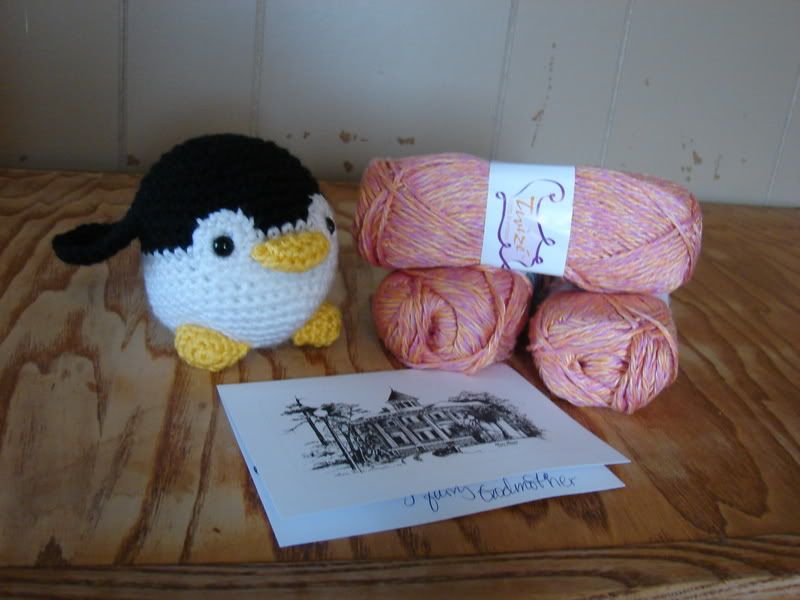 I was so excited when I received this little package in the mail. My hubby called me at work to ask me if I mailed myself a penguin. What? He said he was calling to make fun of me for putting my address on both the mailing and return address. He thought I was crazy. It took me a minute to realize what he was talking about but when I did I couldn't wait to get home and see!
I am so touched that someone would take the time to send me such a wonderful package. It means so much and really brightened my day. The yarn is 100% bamboo and it is so incredibly soft. I have never used anything like it before and I am now looking for the perfect project. The little penguin has certainly made himself right at home amongst my daughter's toys. It was so neat to see him and so fitting because she loves the penguins in Happy Feet. What a perfect gift.
Thank you so much to my Fairy Godmother (whoever you are) for the wonderful gift and sweet card. You have really made my day.