With this little angel as a gardener of course. She has decided that she loves to help her grandpa with the watering.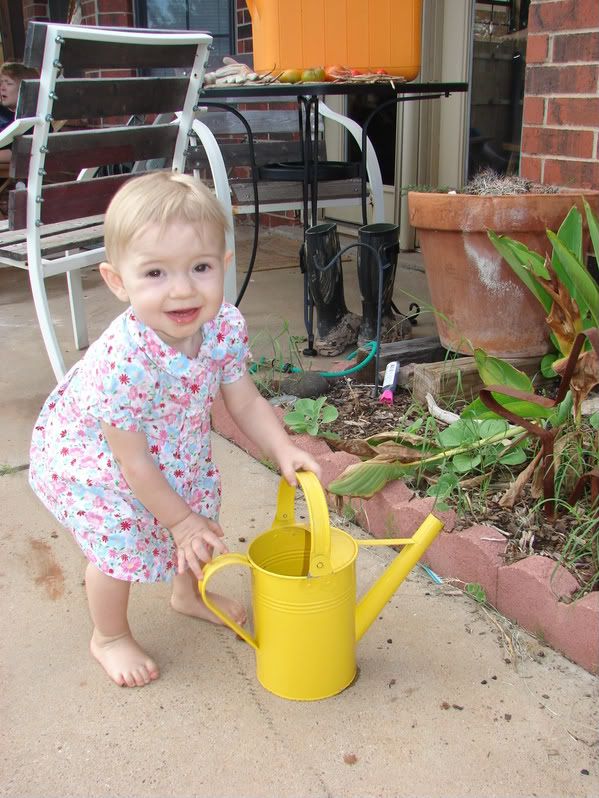 The only problem is sometimes she forgets she's supposed to be watering the plants. But I bet they have the fastest growing sidewalk in the whole town with as much watering as it gets.
And what does she do when she is finished watering the sidewalk? Why she goes to the hose to get more water of course! Afterall, they do live in the desert so we can never water too much!